Retreats and Technical Meetings
Retreats and Technical Meetings
Background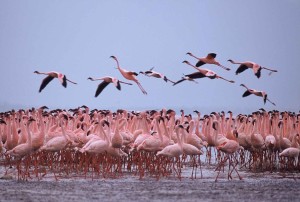 CMP periodically hosts in-person members' meetings to share experiences, challenges, and innovations and to advance ongoing and new work.
Format
The meetings use a variety of avenues to encourage collaboration and ongoing innovation. These include:
Bright Spots – Participants share innovations and challenges from their organization in a plenary session, with an opportunity for detailed follow-up conversations.
Breakout Sessions for Potential/New and Existing Initiative Working Groups – Small group meetings to present new ideas and innovations as candidates to become ongoing CMP Initiatives or to advance current CMP Initiatives.
Plenary Showcase – Plenary sessions to share progress on implementing the Open Standards under different settings.
Meeting Notes and Materials
2019 (May): Shenandoah National Park (Virginia)
2017 (January): Yulee, FL (White Oak Conservation Center)
2014 (October): Washington, DC (WWF US)
2010 and 2011: Measures Summits